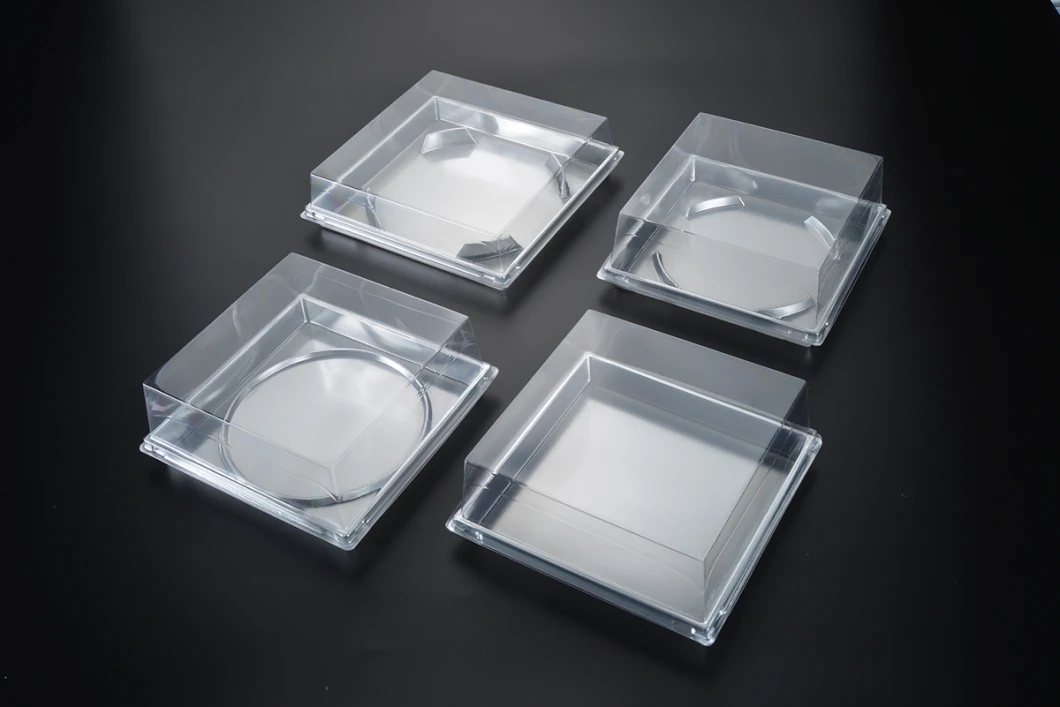 product name

plastic cake box

material

plastic PET

size(mm)

197*197*80

thickness(mm)

lid 0.55
base 0.60

shape

rectangular or custom

color

sliver; white; clear; black; golden or custom

logo printing

custom accept

MOQ

5000

packing

PO bag/carton

pcs/carton

lid 320
base 380

carton size

lid 58.5*41.5*43
base 69.5*41.5*43

40 HQ loading quantity

108000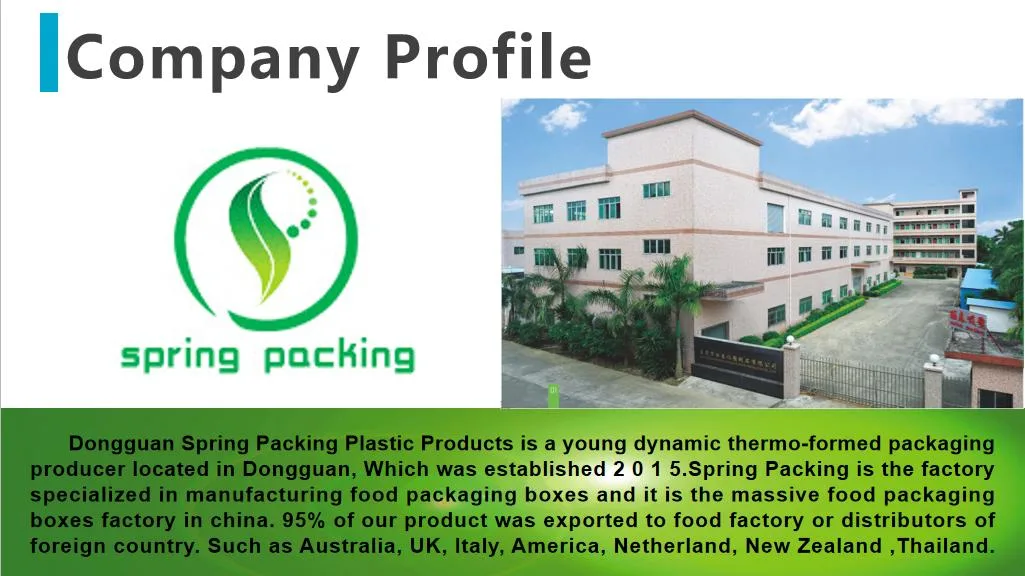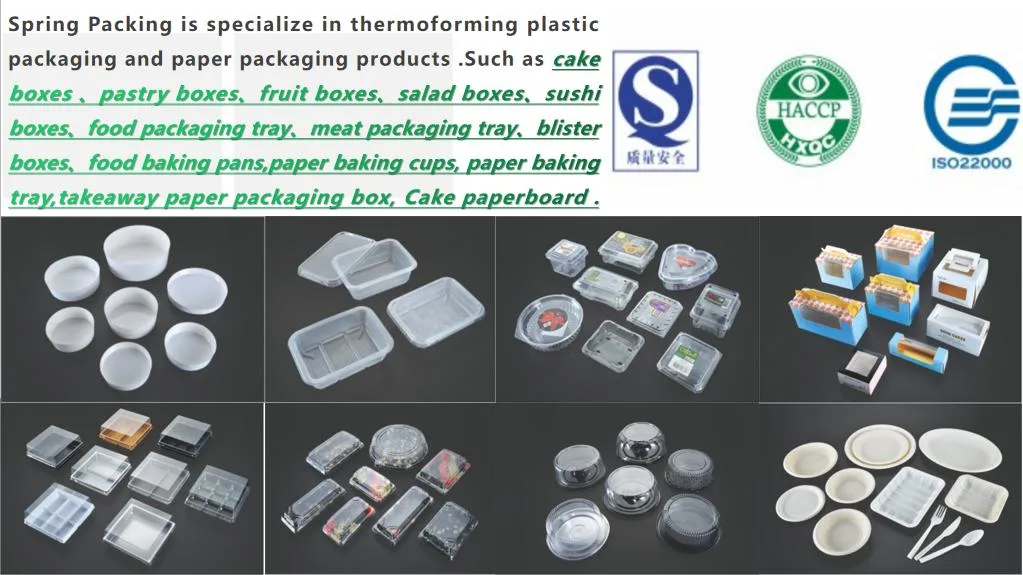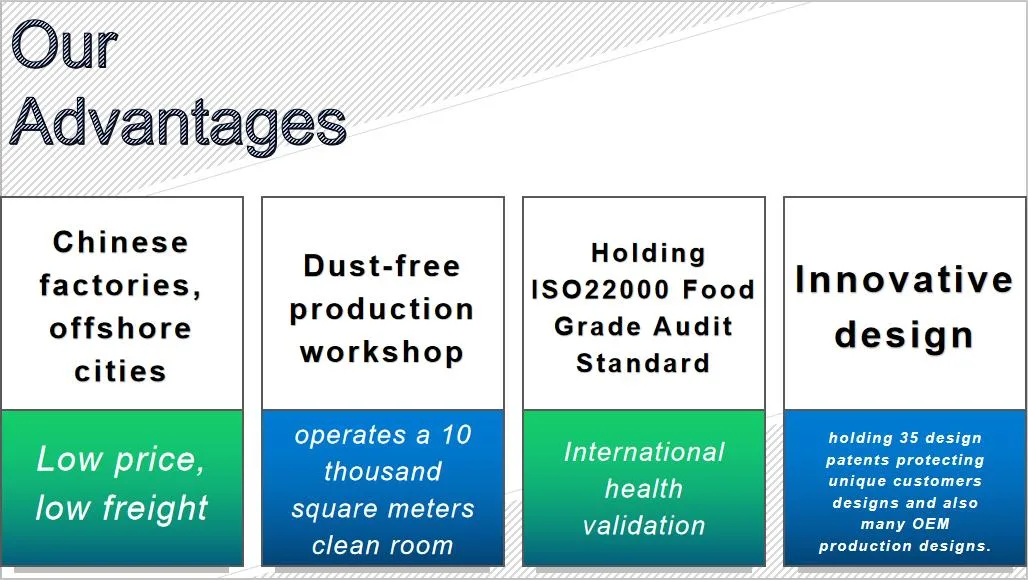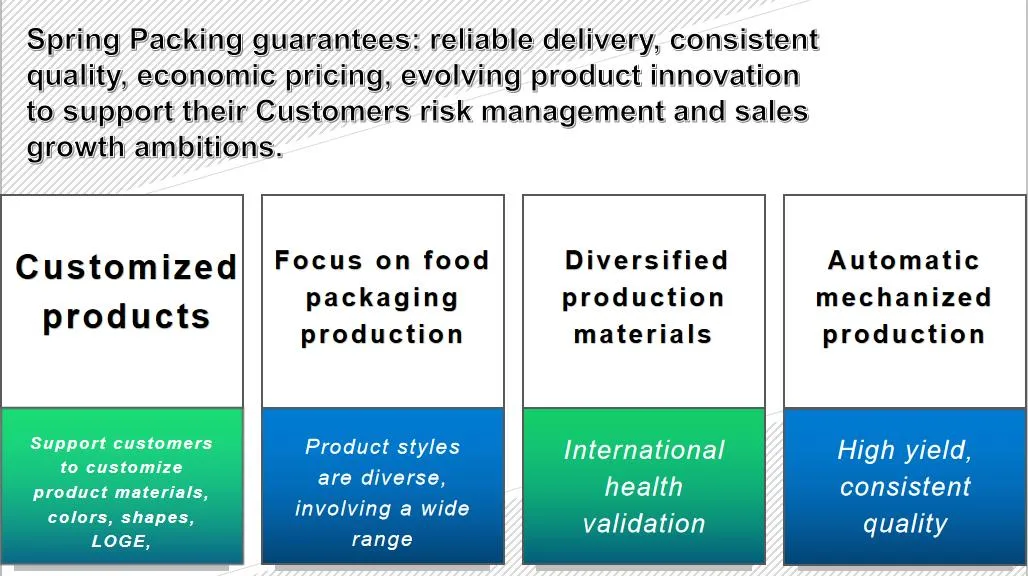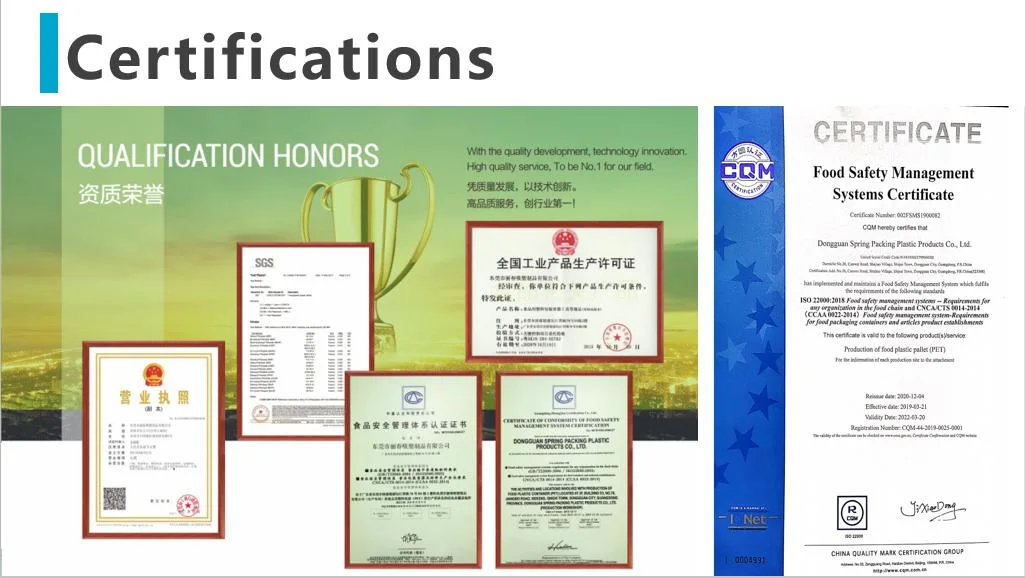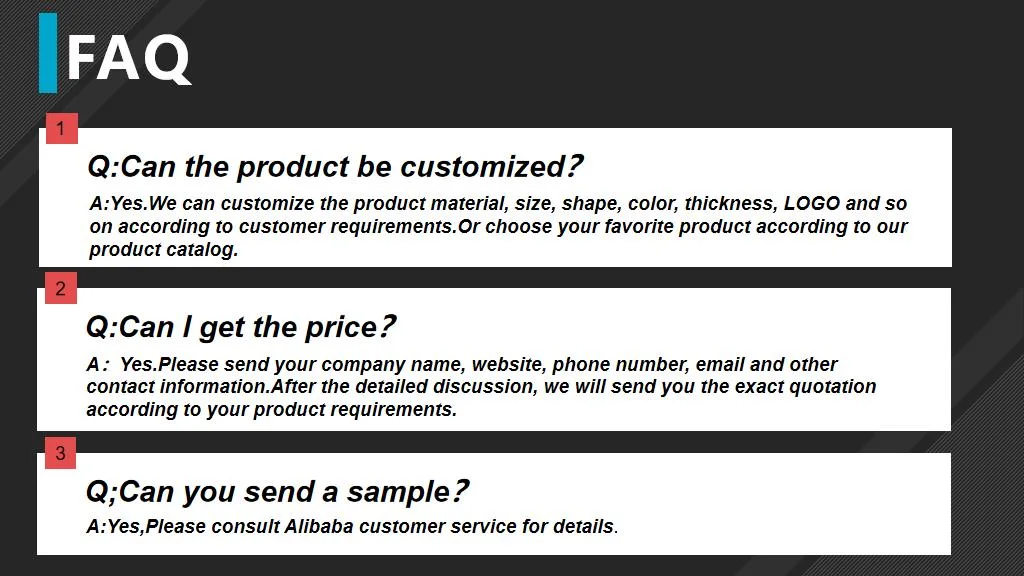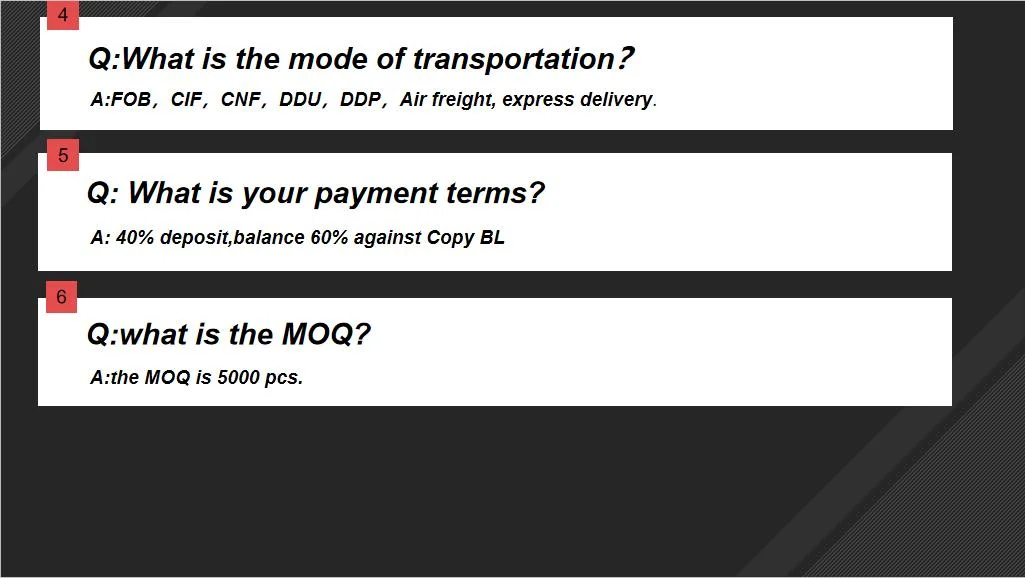 We are the Professional Thermoformed Packaging Manufacture
We are the heart of China
'
s food packing and blister plastic.
Our goal is to build lasting relationship by earning the trust of our Customers.We want ti build their confidence that every product going our door meets there expectation and at a price they can
'
t get from any other reputable manufacturer.
Our packaging design and production sample service is free to price regular customers.We are part of their team,going forward together in build our businesses through cooperation,innovation,reliability and cost economy.
Excellent quality from the rigorous scientific production process,in Spring Packing ,product quality is considered the company
'
s life. With the introduction of high-precision processing equipment,making the product quality and accuracy to be further improve
With the quality development,technology innovation.High quality service,To be NO.1 for our field!
company
profiles
Dongguan Spring Packing Plastic Products is a young dynamic thermo-formed packaging producer located in Dongguan, Which was established 2 0 1 5 , Spring Packing operates a 10 thousand square meters clean room factory holding ISO22000 Food Grade Audit Standard and holding 35 design patents protecting unique customers designs and also many OEM production designs. Spring Packing is the factory specialized in manufacturing food packaging boxes and it is the massive food packaging boxes factory in china. 95% of our product was exported to food factory or distributors of foreign country. Such as Australia, UK, Italy, America, Netherland, New Zealand ,Thailand.
Spring packing operates a 10,000 sqm clean room factory holding HACCP and ISO22000 Certification to Food Handing Standard.Our team are well trained,product quality is traceable back to each worker and machine so we can identify the source of any concern quickly and remedy the cause.Our QA systems ensure every piece of product leaving our dock is meeting our Customers expectations.
Being located close to plastics manufacturers and paper manufacturers in China
'
s fourth largest Special Economic Zone help keep our materials and logistics cost low.
Our design team,technical expertise and wide experience in food packing,often using high tech special application plastics,for example ,for oven ready or cold stored food product ,long life products mean we can meet your food packing requirements.
Spring Packing is specialize in thermoforming plastic packaging and paper packaging products .Such as cake boxes ,pastry boxes,fruit boxes,salad boxes,sushi boxes,food packaging tray,meat packaging tray,blister boxes,food baking pans,paper baking cups, paper baking tray,takeaway paper packaging box, Cake paperboard
.We also produces high volume product for components packaging,takeaway food packing ,supermarket packaging,gardening products.We are developing new products using biodegradable plastic.The material can make APET, CPET ,PP, PS, BOPS, PVC, PE, GAG,CPLA ,PLA biodegradable plastic, Corn starch
and compostable material.
Spring Packing guarantees: reliable delivery, consistent quality, economic pricing, evolving product innovation to support their Customers risk management and sales growth ambitions.
Contant us for a free quotation to compare our pricing with your current supplier.
Please feel confident to visit our factory in Dongguan and meet our team of workers, perform your independent quality audit or develop new designs alongside our design engineers. We are happy to see you.
Contact Details:
CONTACT: Felix Li
Web:springpacking.en.made-in-china.com
DONGGUAN
SPRING PACKING PLASTIC PRODUCTS CO.,LTD
ADDRESS: No26.Cunwei Road,Shajiao Village, Shipai Town, Dongguan City,Guangdong Province,PR China 523000