PP Plastic box
Characters:
1. Non-leakage design
2. Light in weight but durable
3. Cost effective(Paper carton lifespan is 1-2 times, our box can be up to 100 times!)
4. Custom Printing
Specifications
2mm 3mm 4mm 5mm 6mm 8mm 10mm 12mm
Corrugated plastic or corriboard - also known as
Corrugated plastic, Corrugated PP, Corrugated plastic board, Corrugated Plastic sheet, Twin wall plastic sheet, Hollow PP sheet, Hollow PP board, Hollow sheet, Coreflute, Corruplast, Polyflute, Coroplast, IntePro, Proplex, Correx, Corex, Danpla, Twinplast, Corriflute, Fluteboard, Impraboard or Corflute, Akylux
- refers to a wide range of extruded twinwall plastic sheet products produced from high-impact polypropylene resin specifically for use in the screen printing, display and packaging markets.
Corrugated Plastic Coroplast Sheet offers superb impact protection to any surface. It is completely water-proof and re-usable. Available in sheets and on the roll.
Black/White Twin Wall Polypropylene PP Plastic Coroplast Sheet for Printing / Packaging / Protection (Corrugated Plastic twin-wall profile sheets) can be modified with additives, which are melt-blended into the sheet to meet the specific needs of the customer. Needs that require additives include: ultra violet protection, anti-static, flame retardancy, and color.
Application
Display and signs
Due to its futures of waterproof, durable, printing applicable and easy install, corrugated plastic board is an ideal substrate for display and sign making.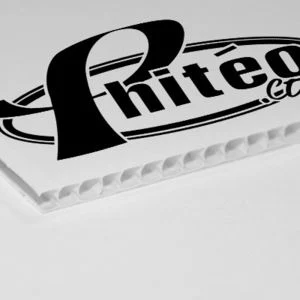 Fluteplast manufactures a wide range of plastic packaging specifically designed to protect metal sheets and coils and other types of metallic products. The versatility of plastic enables protective packaging in the form of die cut shapes, edge protection, corner protection, interleaving and outer wrap sheet alike. Our steel and metal protective materials are resistant to moisture and will not corrode. High impact, durable and is able to protect even the heaviest steel pack

Options:
• In-line cutting to specific size
• Customized printing-Branding
• Color specific
• High crush and impact grades
• Flame retardant grades(FR Addtive)
• Antistatic grades(ASD Addtive)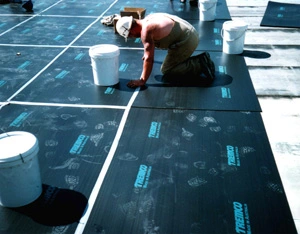 Reusable Packaging
More and more oriented to meet his goals on reusable and fully recyclable packaging, we study, design and deliver innovative solutions for materials handling for its customers.

Different designs of boxes, dividers and separators, boxes with profile, folding packaging systems and much more are some of our countless functional proposals.

These packaging solutions are the result of long-standing experience in many different sectors such as automotive, electronic, mechanical, pharmaceutical, food, where we have invested care and attention in material choice, enhancing technical and mechanical features, achieving excellent results.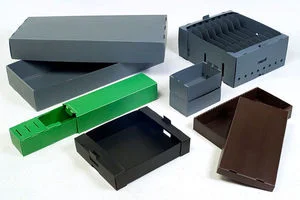 Item

Unit

Thickness & Physical Performance Parameter

2mm

3mm

4mm

5mm

6mm

7mm

8mm

9mm

10mm

Raw Material

PP

PP

PP

PP

PP

PP

PP

PP

PP

Length

mm

Custom-

ization

Custom-

ization

Custom-

ization

Custom-

ization

Custom-

ization

Custom-

ization

Custom-

ization

Custom-

ization

Custom-

ization

Max. Width

mm

1700

1700

1700

1700

1700

1700

1700

1700

1700

Gram per

Square Meter

GSM

400

450

650

850

1000

1400

1600

1800

2000

Tension

Fracture

N

≥200

≥250

≥300

≥350

≥400

≥450

≥500

≥550

≥600

Elongation

at Break

%

≥50

≥50

≥50

≥50

≥50

≥50

≥50

≥50

≥50

Horizontal

Compression

Ratio

N

≥700

≥900

≥1000

≥2500

≥3000

≥3500

≥4000

≥4500

≥5000

Vertical

Compression

Ratio

N

≥90

≥150

≥350

≥600

≥600

≥700

≥750

≥800

≥1000

Tearing Force

N

≥50

≥60

≥70

≥80

≥100

≥150

≥160

≥180

≥210